SensualSpa Institute of Beauty Franchise
Your own beauty salon
under a proven business model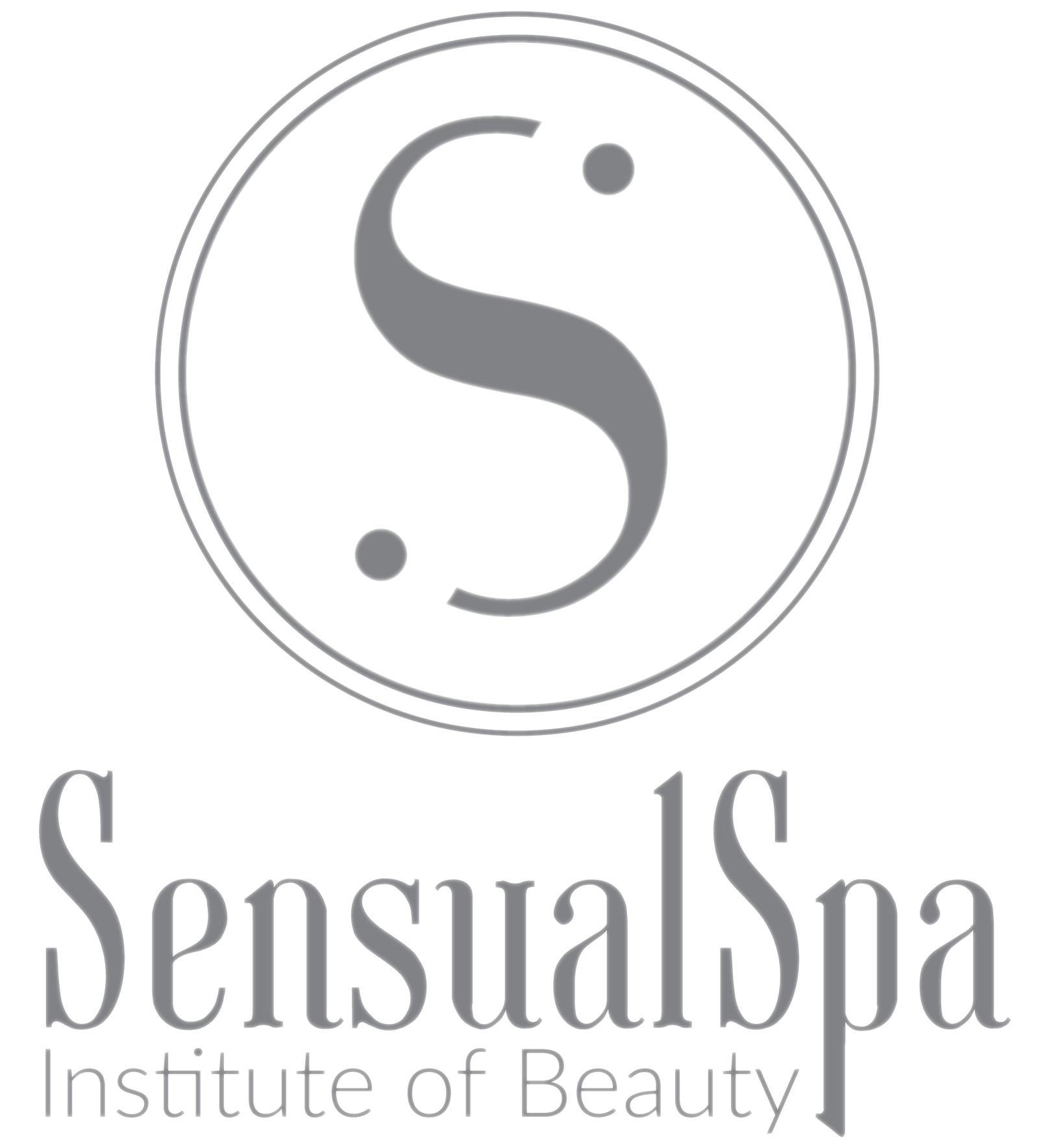 YOUR OWN BUSINESS IN BEAUTY INDUSTRY?
Are you considering setting up a business in the beauty industry?
Running your own beauty salon in the UK has its challenges
and hardly anyone is aware of them. Setting up a business here and developing it from scratch requires you to
consider several factors, such as:
What should be the initial capital investment?
How to open a salon in compliance with the complicated industry-specific laws and regulations?
How to ensure a reliable accounting base?
How to organise a sales plan and create an offer to attract customers?
How to adjust the treatment prices so you do not stay in the red?
How to select appropriate products and equipment?
How to become legally qualified for this profession?
How to stand out from your competition when all beauty salon offers are similar?
How to attract the first customers?
How to build up your salon's reputation and establish a recognisable brand?
How to promote services and conduct marketing operations?
There's no need for you to have the answers when you choose the SensualSpa salon franchise!
We will take care of everything for you – from salon equipment to offer planning, complete legal advice, and marketing and sales support.
WHO ARE WE?
SensualSpa Institute of Beauty
We are a reputable, recognisable brand in the beauty industry with a 14-year-presence on the market.
Initially SensualSpa only operated as a beauty salon in Poland. The salon has always stood out from the competition due to our use of top-quality high-tech equipment, as well as our cooperation with the best dermatologists and aesthetic medicine doctors.
In 2015 we set up the first SensualSpa Institute of Beauty in the UK (more specifically, in Sheffield).
Now, seven years later, it is one of the most recognisable beauty salons – with hundreds of satisfied customers, bookings being made two months in advance, and a monthly turnover of £10 000 / 11 000€ / 40 000 PLN.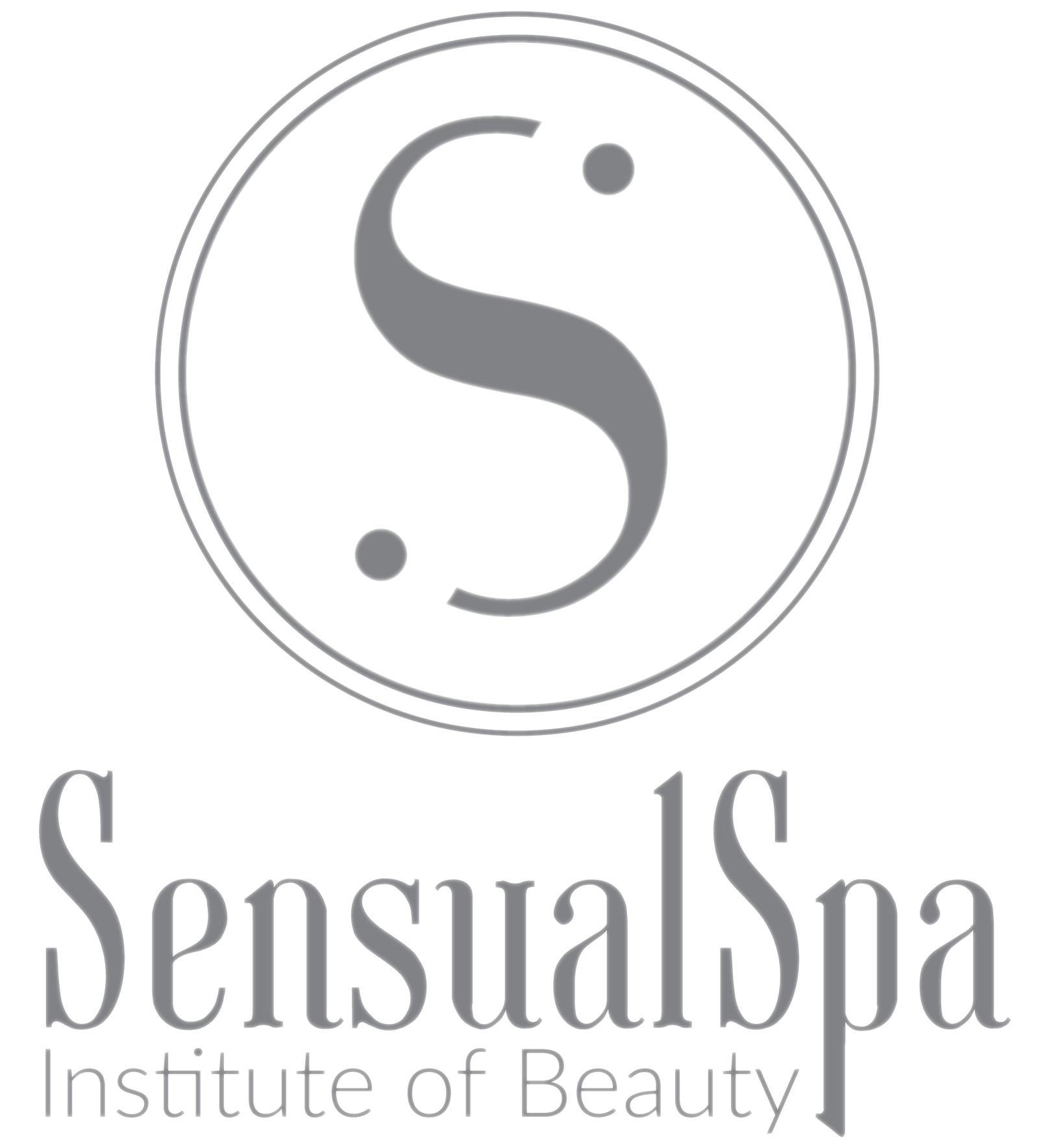 ARE YOU WONDERING
What makes us stand out?
GET TO KNOW
Owner of SensualSpa
My name is Sandra Bujnowska.
I am a beauty expert, cosmetologist, and linergist with 14 years of experience.
When I moved to England several years ago and decided to apply my Polish know-how to the British market, it appeared to be a bigger challenge than I had anticipated. I faced entirely new challenges when opening my own salon.
Communicative English wasn't enough to navigate the overwhelming legal intricacies. Finding machine distributors and beauty product manufacturers I could trust was a lengthy process. High investment costs forced me to take out a loan. Salon equipment, sector insurance law, obtaining qualifications necessary to pursue legal employment in the UK – all of that was just the tip of the iceberg. The most difficult task was reaching the customers to start earning.
I know how difficult opening a beauty salon in the UK is, especially when you are Polish.
The SensualSpa franchise is a significantly easier, faster, and less stressful path to the one I took. It's the perfect solution for anyone wishing to set up their own beauty business, but lacking a plan, concept, or simply knowledge on how to go about it.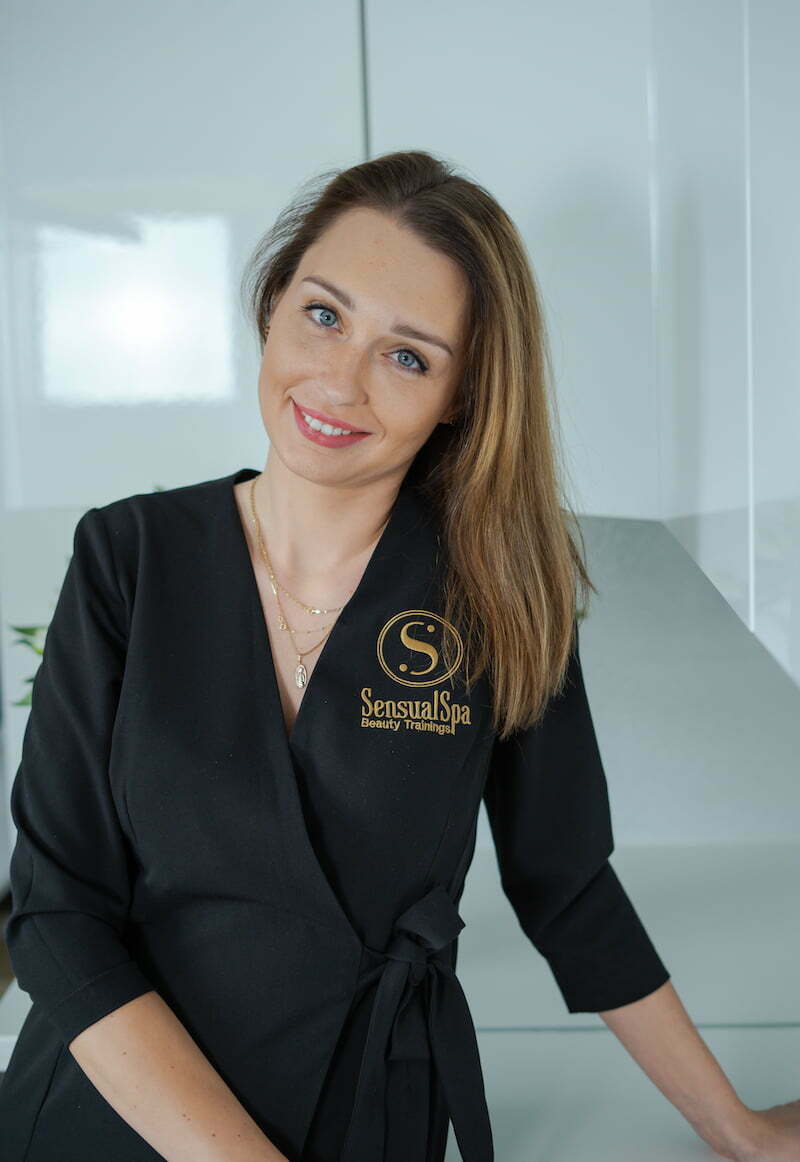 WHO IS THE FRANCHISE FOR?
The SensualSpa franchise is a business model created for: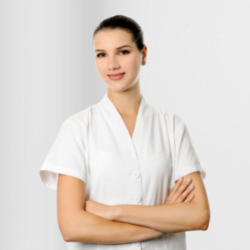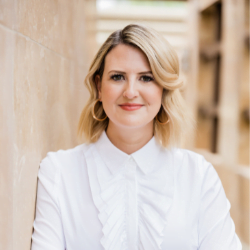 1.
Choose a package you like (Gold or Platinum).
2.
Sign a franchise agreement with SensualSpa Institute of Beauty.
3.
Pay the program admission fee.
4.
Open your own SensualSpa salon at a location of your choice.
5.
Settle the monthly licence fees (-50% for the first half of the year!).
6.
Run your salon with our comprehensive support.
WHAT DO YOU GET IN EXCHANGE?
We provide support and guidance at all stages of our partnership
As our partner, we guarantee you a ready model for running the business, allowing you to work under a recognised brand with the assistance of trusted experts.
We will provide support and guidance regarding treatments, sales, marketing, law, accounting, and more. Check out what else you will receive:
Before opening your salon
Ready salon supply in a location of your choice
Assistance with equipment selection and furnishing
State-of-the-art equipment and machines
A supply of beauty products
Help with finding employees
Support with becoming qualified in compliance with British law
Signature training programs and staff training
Accounting and legal assistance when setting up your business
Business running know-how
Website
A complete business plan with a price list
Common website and advertising material
Beauty products for retail resale to your customers
Once your salon is open
Work under the SensualSpa Institute of Beauty brand (brand mark use)
Ready sales solutions and assistance with establishing a sales strategy
Assistance with offer development (signature programmes unavailable at other salons)
Regular access to advertising materials (business cards, leaflets, price lists, posters, etc.)
Additional staff training (every 6 months)
Product and treatment training (every 3 months)
Salon promotion online, and help running social media
National PR actions focused on your salon
Monthly package of single-use products
Equipment servicing and regular product replenishment orders
THAT'S NOT ALL!
Additionally, you will receive regular support from the best specialists with expertise in the beauty industry!
ARE YOU WONDERING
What are the benefits of working with us?
THIS PAYS OFF
Check out how much you can save
Check out how much you normally would need to spend* on:
Purchasing new treatment equipment
from £10 000 / 11 000€ / 40 000 PLN
Training one employee in accordance with British law
£5 000 / 6 000€ / 25 000 PLN
£3 000 / 3 500€ / 15 000 PLN
Full visual identification and advertising material
£2 000 / 2 300€ / 10 000 PLN
Beauty products to start working in your salon
£1 000 / 1 200€ / 5 000 PLN
Brand building from scratch and stabilisation of your salon operations
This is only a small part of the most important costs involved in setting up and running your own beauty salon!
* the provided prices are average prices based on the current situation on the British market.
Here everything is included in the price of the package!
No unexpected expenditure will surprise you.
SIMPLE CHOICE
Select the package you like
Limited time offer: for the initial 6 months the licence fee is only 50%!
Gold Package
Equipment, machines, and products included in the package:
Epilator
Hydrogen purification
Microneedle mesotherapy
Mesotherapy cartridges
Machine: 7in1 face
Machine: 4in1 body
Client cards for each treatment
Exterior and interior wall logos
Sheets, duvets, towels, bands, aprons, and bags with a logo
Silver-plated business cards, price lists and leaflets + stand
Website
Training of one employee
Set of professional and retail cosmetics
Program entry: £15 000 / 17 200€ / 80 000 PLN
Monthly licence fee: £1 000 / 1 200€ / 5 000 PLN
Estimated return on investment time: 12 months
Platinum Package
Equipment, machines, and products included in the package:
Epilator
Diode laser for hair removal
Microneedle radiofrequency + 20 cartridges
Combine: 7-in-1 face
Combine: 4-in-1 body
Microneedle mesotherapy
Microneedle mesotherapy cartridge
Hydrogen purification
Treatment cards for each treatment
Sheets, duvets, towels, bands, aprons, and bags with a logo
Exterior and interior wall-mounted logos
Silver-plated business cards, price lists and leaflets + stand
Website
Training of one employee
Set of professional and retail cosmetics
Brushes, bowls, spatulas, jade rollers, etc.
Program entry:£40 000 / 46 000€ / 215 000 PLN
Monthly licence fee: £1 500 / 1 700€ / 8 000 PLN
Duration of estimated return on investment: 18 months
TIME TO MAKE A DECISION
Do you wish to open your own SensualSpa salon?
Become our partner and earn as much as you want with our proven business model.
Fill in the contact application form, talk to the SensualSpa experts and join us!